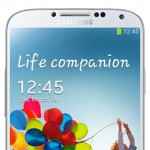 The Samsung Galaxy Note was a device that many figured would die at launch. It was a gamble thankfully turning out to be a good one. The device was the first of a new craze and met with great reviews and only the cynical labelled it "too large." Here we are two years later and the second revision of that ground break device has been launched and the eyes are on it. Can the King of the Phablets play a hat trick?
I have used the Samsung Galaxy Note II for a full year and would continue to be using it now had it not been for a slight accident that resulted in a cracked screen, a home repair left the device non-replaceable under insurance and a tear forming in the corner of my eye. "Worry not" I figured "the Note III will be here soon and shall pack all kinds of awesome, I shall never look back."
Certainly, it arrived with an almighty clap of thunder but I did not hit any plastic to keep it in my life, and here's why.
Samsung Galaxy Note 3 Review
The Samsung Galaxy Note 3 has a massive footprint, weighing in at 151.2 x 79.2 x 8.3 mm. This is an impressive size when you consider there is a 5.7" screen on the front. The IPS Panel is easily the most noticeable feature on the device, so much so it's difficult to notice anything else on the first glance. However, there is much more and Samsung have spent time to give the Note III a much more noticeable style than the, frankly, bland styling's of the Note II.
Looking around the device, on the top there is a 3.5mm headphone jack, a mic and an IR blaster. There is also a sticker stating Qualcomm 4G.
The right side has a lonely power button. This power button has been a thorn in my side for many a generation of Samsung devices. Whilst I haven't had one break on me the mechanism does not feel as though it could put up with too much abuse and this is easily the most used button on the device. In my Unboxing I felt the power button had been improved from the Note II however this still feels true yet at the same time the click feels less "sharp" after a few weeks. I cannot imagine the button continuing for a full 24 month contract without a little care adopted when pushing.
The left side has the volume rocker. A better button again and a reminder of how solid the power button can feel when new. Samsung have moved the power button up the device a little. For those used to the Note II will initially find it a little confusing in call as the volume will be going down when you think you are increasing it. An easy adjustment to make over time. Much removed from the rocker is a tiny second mic hole.
At the bottom is the stylus hole. The hole takes much less space whilst also being much easier to access. Beside this is the loud speaker. I have heard critism of the loudspeaker not being much better than the Note II's and it doesn't need to be. The positioning has changed and that's the main issue. When the phone rings on the desk it is no longer a muffed version of your favourite ringtone, it is well located and helps with any base problems there might have been in the past. Whilst you are not going to be entertaining a party with it, the speaker copes just fine with the everyday tasks it undertakes. The USB 3.0 connector plugs into the bottom and there is a third mic hole. The USB 3.0 is purely for data transfer, charge speeds are almost identical to USB 2.0.
Much has been made of the back cover. The Note II was slippery, so slippery it was responsible for the demise of my own Note II, the Note III has taken steps to prevent this happening a little. A faux leather effect hides to the eye the plastic materials used. The added beading again helps with grip and to convince those with a limited view that there is leather here. The end result makes sense.
Also on the back is the Camera housing. This juts out just a little from the main body. Thankfully the size of the housing does not affect the balance of the device when lying flat. We will come to the camera later.
Spec wise the Note III is hard to beat. Even the high end tablets have trouble meeting the raw horsepower inside the phone. The 2.3Ghz processor coupled with the 3gb of RAM seem almost absurd for a mobile device when just a couple of years ago the a 1GHz Snapdragon was a standard with 1gb of RAM. Is it excess? Yes and no. For some the power will be wasted. Playing Angry Birds and using Facebook will never make use of the hardware. However, the business power user will enjoy having almost no delay in pulling up all their required apps and flipping with ease.
What almost seems like a missed opportunity for the Note III's massive specification is the lack of video editing. Certainly you can find basic video editors on the Play store to trim and stitch together, Samsung even make available their own editor through their own app store and this contains more video features than what you would find elsewhere. The iPad and iPhone both have a highly competent video editor in iMove, however there is nothing that can match this on Android. The Note III would stand up to task well and this could have been the perfect platform for Samsung to cut some new teeth with. They cover almost everything else with this device.
This Note 3 comes with Touchwiz, an overlay to enhance the feature set. Some will find Touchwiz intuitive, useful and adding extras that are well though out and mostly useful. Some won't and will instead remove Touchwiz by rooting the device back to naked Android or by installing a custom launcher like Nova. Either way you will benefit from the horsepower under the Note 3′s hood.
With every incarnation Touchwiz adds more features and can feel a little bloated. There is also little effect on the device's hardware with no noticeable slow down however there can be the odd hang when swishing from app to app, most notable when interacting with the notification bar.
It is notable that the Note III replaces Google Now's voice search with Samsungs own S-Voice, an inferior Siri wannabe. This is a maddening default setting out of the box as Google Now work exceptionally well, S-Voice cripples. For one thing the automatic voice search feature "Hi Galaxy" works when you least want it to and never when you want to show off a little. In addition it is difficult to disable. I was sitting in a work talking to someone about something relevant, important and highly interesting only to have the phone chime in that it was unable to find anything for some gobbledygook that it has translated. I hit the button to deactivate only to find 3-4 minutes later it was doing it again. Yet when I turn to the phone and say "Hi Galaxy" it ignores me 50% of the time.
The S-pen is a nice addition and has many applications dedicated to it. In short a lot are simply note taking apps dressed in different clothes. Here they are:

Action Memo seems the most logical, allowing the user to have a virtual Post It and update it on the fly. To scribble and amend with the ability to rollback if mistakes are made.
Next up is Screen Writer, simply taking a screenshot and being able to add notations to send or remind as you need.
Third is the Scrapbook. When you highlight an area with the S-Pen, the Note 3 intelligently crops the information in the area and allows you to collate this into your scrapbook of choice, or create a scrapbook for a new project. For example, when grabbing screenshots for this review I was able to dump them all into a Scrapbook dedicated to the Note 3, and not getting them muddled with an interesting collection of vegetable anecdotes I am collecting for a fascinating presentation.
An addition I thought was going to be interesting but turned out to be more work than you would expect was the Movies notebook. Essentially all it gives you is what you see above and you have to do the rest. You will find better way to record you movie reviews on other apps that take out most of the leg work pulling the cast and poster info from the Cloud.
One of the nicest additions to the Note III is the Recommended Apps section of the notification bar. This is a simple and logical addition that proves to be one of my most used features. Over time I noticed it began to get a little wonky, suggesting silly apps instead of useful ones, for example above I have inserted a pair of headphones and the suggested apps include Gmail, SMS and the Knox security system that I never installed. Odd suggestions, most of which headphones would hardly benefit.
As with most of the Samsung Galaxy range of late we have the customisable buttons on the notification pull down. Being able to change these increases productivity hugely.
The worst part about any Samsung device at the moment is the Settings maze. Entering the settings realm can be a scary, daunting and unrewarding experience. Unless you have a few hours to sit down and really study them you will probably avoid them for as long as possible. When you do have to use them you will find whatever you are looking for under a bizarre subheading just as you are about to give up.
On the plus side, there is a lot to play with in here. Almost everything can be amended to help you use the device a little better or save you a little power on the go. I am hard on the Settings here because there isn't a logical path laid out by Samsung however when you think about how to put all those different options together in the one place, I guess they have managed as well as anyone could.
Samsung's own chat client Chaton is still there. They have added a few other little features like Anicons and a Social Network fell. Let me know if you use it, no one else does.
Samsung always wrap up some new goodies in the Alarm clock. This is one of the most underrated features of the phone as it's very easy to use and there are many handy aspects of the to use. You can awaken gently to the sounds of woodland creatures frolicking or have a robotic lady shout Twitter and News updates at you. Many options are present to suit every waking moment.
When you open the App Drawer you have the ability to put apps into folders inside that. Handy for the organised, a pain for those who aren't. For a while I was confused by the lack of icons for apps I used daily, like Dropbox and Evernote, until I found Samsung had dropped them into a special folder called "Galaxy Plus." Not entirely handy and I edited the contents of this folder soon after as I didn't help much.
Speaking of Help, there is an abundance on the device. There has to be. The Note 3 has so many features and additions that the average user will probably only use about 50% of them before they change to another device in the future. The Help archive does not even begin to cover everything you can do on the device.
The Note 3 takes media seriously. Be it streaming to the device, the media located on the device or pushing media out to other devices. Each option is catered for and features a lot of progress since the last version of AllShare, Samsung Link. Samsung have a great package that uses all the inbuilt wireless options NFC, Bluetooth, Wifi and Cloud to make for a totally accessible experience, as long as the related sender/receiver hardware can deal with it.
Apparently this Note 3 thing is meant to make phone calls also. The phone application is pretty standard with a few extra bits thrown in. The dial pad is a little larger, due to the size of the screen so Samsung have thrown in the ability to decrease the size of the dialler and push it over to one side. You can shrink it down to the size of an iPhone just for the text and numerical entry. We have seen this before, however you can now set the size.
A file manager is becoming increasingly important and the stock explorer is nothing short of excellent. Time has been taken to help you link together all your sources and help you find what you are looking for quickly.
This is an exercise application. It tracks you exercising things. If you exercise you will probably find it useful. If you don't you will probably ignore it. Lets ignore it.
On the Note 2 I have had many problems with the inbuilt Gallery application and I am happy that Google have pushed out the Photo's app as there the Gallery was slow and unreliable. On the Note 3 it hasn't received the overhaul I had hoped. However, it does run smoother. It takes the Album and presentation features a step further. For the time I was using the Note 3, I found it to be fast and responsive. Something that I have said about the Note II however it has proved to be painfully slow on occasion.
Samsung look to be pushing into the Entertainment on demand realm with WatchON. On the one hand it delivers content to your device, however it also controls your TV, set top boxes and recommends TV for you to watch.
You can also push you TV watching updates onto Social Networks. The prices are hardly going to make you cancel your Sky package. It's a nice addition that I expect we will see more of over the next few years and a decent attempt to not only bridge a gap but to get customers to invest in the Samsung eco-system.
Samsung Apps is still there. It hasn't changed much. Most of the core Samsung systems are updated from this application and you will find applications that feature S-Pen integration here in their own section. From time to time there is a good offer or a free game so it's worth check every couple of weeks.
A lot of devices have had a function to import your information from the previous device you were using and the Note 3 has also. Most Android users will be synced to Google anyway so this will not be an issue however have known people to have had problems moving from iPhone or Blackberry to an Android device and this does not ease that burden.
The Camera is easily one of the biggest surprises. I'm not a big fan of the camera on either the Note II or the Galaxy S III. I have not had much experience of the S4 however the Note 3's camera is terrific. With just as many features as you would expect from Samsung the camera delivers the goods with sharpness and excellent colours.
Using the Auto generally gets it right the first time, and in all environments.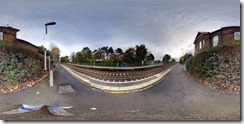 One of the areas the camera did faultier was the Panoramic as you can see by the badly broken areas. I have used the Panoramic on a the Nexus 4 and it is vastly superior to the Note 3's output. This is defiantly due to Samsung's tinkering.

The Video camera function proved to be a bit upgrade also. I was genuinely impressed by the following video that was taken at dusk when light levels are highly variable. The Note 3 really did a splendid job.
One of the biggest features is the pop up menu. In addition to Multi-Window, the Pop-up menu really helps your productivity however it usually appears as an after thought, not by Samsung, but by yourself. By the time you muddle around with a few applications you will have realised that you could have simply launched the Pop-up Menu. I tried a couple of time to use it and I honestly couldn't remember how to bring it up. Hold the button in, draw a rectangle? No? Press the button and draw a rectangle? No?
In the end this process sums up the device. You will get the most if you are using everything. If you stop using things you will probably forget how to activate some of the features and then a lot of it will become useless.
If you are a Note II user, I would not suggest the upgrade would be worth it, unless there is something in particular you are wanting. The Note II would have taken you long enough to get used to and learn how to do things. The Note 3 isn't a simple transition. There is a lot more to learn and for very little payback.
New users or Galaxy SIII / S4 users will have a great time with the expanded feature set as the phone packs a massive amount of extras. It's a fun ride to get there and you'll never look back.
Conclusion
Too many time have I written that a particular device is now by far my favourite device and for the time I spent with the Note 3,that was right. However, moving back to a different handset I realise just how much I missed a more manageable form factor. For all that the Note 3 does right, it is huge and complex and that is coming from a Note 2 user. I have no reasons other than greed to upgrade to the Note 3 and I'm actually going to give it a miss this time. The Note 2 will suit most and there is every reason to keep it if you have it. Those that don't, who have the time and can handle size, the Note 3 is terrific option.
Phablets are all over the place now and the Note 3 is the Granddaddy of them all. That does not mean it is the best, far from it, however it is the one to look to, to see how the others measure up as they might just fit your needs a little better.
About the Author: Gareth
Seasoned tech blogger. Host of both the Mobile Tech Addicts podcast and Retro Tech Addicts podcast.