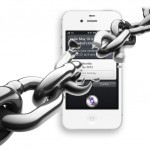 For as long as we've had the iPhone and iOS some user have desired to break free of the locked ecosystem that Apple provides and to run their own software without restriction. In order to do this one must first 'jailbreak' the OS.
There has been a long history of jailbreaking iOS and the precise method of doing so varies with each release but generally requires an exploitation of a weakness left in the OS.
At the moment only iOS versions up to 6.1.2 can be jailbroken and at one time it was the belief that it would no loger be possible to jailbreak newer iOS versions.
However, there's some good news for iOS 7 users in the form of a tweet…
We're still working hard on the jailbreak. May have all the pieces at this point (but not certain yet).
So this does sound very promising and an iOS 7 jailbreak could be just around the corner. Keep an eye on Jailbreaknation for futher updates.
About the Author: Matt
More than 20 years in the IT industry. Blogging with a passion and thirst for new technology since 2005.